Meet Thuleka Duze and Abbas, co-founders and creators of ATG…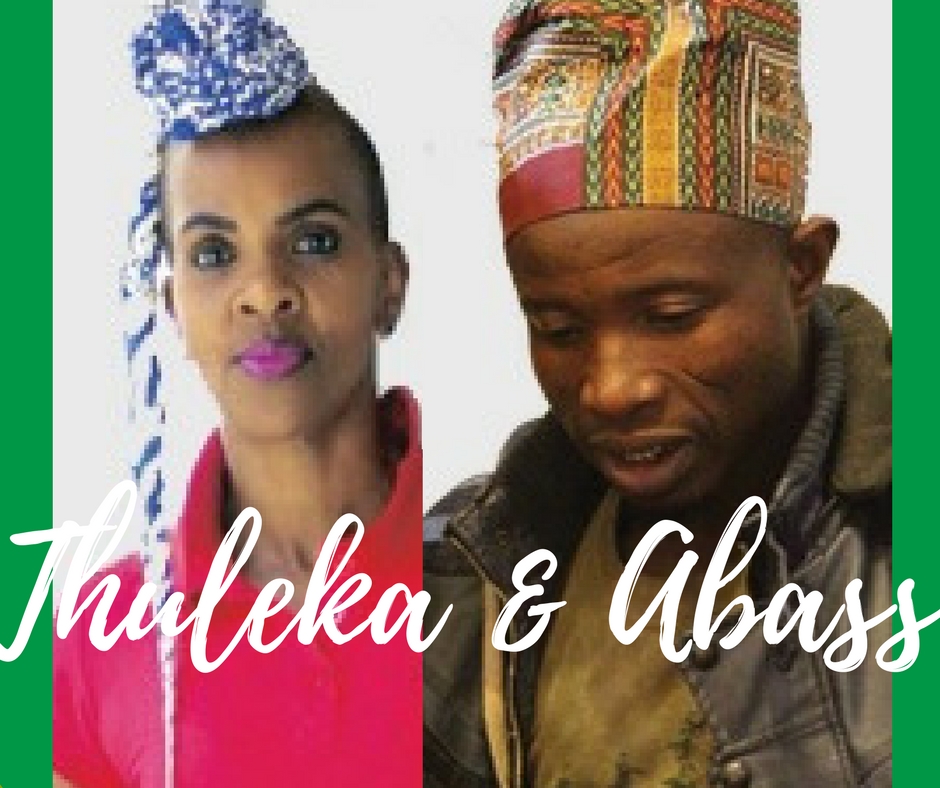 Interviewee: Thuleka Duze 

1. Share with us your early childhood memories and how you developed your love of fashion?

I grew up in Gugulethu raised by my Grandmother I used to enter beauty competitions from the age of 10yrs, from church to community contests. I was then crowned Miss Gugulethu 1993.I think being in that space groomed me to be a go getter, believing in myself, and always aiming high in life.  From then a modelling career started with TOPCO MODELS and that's where I thoughtI was going to end up as an adult. Things took a turn when I was employed at
SAA as a flight attendant.

My love for fashion was inspired by my father when I was still young, he used to buy me new clothes every month and he had a sense of style. From then that's when I discovered my creative side, I just liked being different and standing out from the crowd. Also travelling played a huge role in opening my eyes when it comes to fashion, the fact that I would be a season
ahead to South Africa

My grandmother who is 82yrs old has always been my pillar of strength and my father Lucky Duze. My sister Shirley Mandla is always by my side and supports all my business endevours .Not forgetting my sister from the other mother Gloria Khawuleza Mnqanqeni and her daughter Misharlie

2. Share with us some interesting facts about Gugulethu? What's it known for?
Gugulethu is famous for the Gugulethu seven memorial, Gugulethu Mall that caters for people from Nyanga, Phillipi ,Mandalay and Khayelitsha.Also the is a famous meat place called Mzolis where people from all walks of life come and enjoy the braai meat and music every weekend. Our tourists they don't leave SA without visiting Mzolis Hot spot.
3. Share with us how the business venture started?

Six years ago I was introduced to my business partner Abass  Maazu by my brother because they were friends. (Abass is a designer) We connected the first day we met as they say the rest is history. In 2014 we decided to start a business which was different to clothing. We decided on Africanprint handbags  business. 2014 was the year ATG EKASI was born. It was inspired by my extensive travelling to West Africa. I used to go to markets just to have a look at their different fabrics. I just fell in love with the fabrics and wanted to bring back something new back home.

That's when he went to Ghana for 3 months to do a handbag course. He came back and taught us the skill. These lessons took place in his one backroom yard which he rented. I used to come back from an overseas trip and join him and one staff member at the time. That meant spending my 3 off days learning to make bags not spending time with my kids. Today we are proud to say we have 6 employees in our company. Our journey has been one of trial and error, and some turbulence!


Through help of SMALL ENTERPRISE DEVELOPMENT AGENCY we managed to exhibit at
Design Indaba and acquired a client from Spain that we supply every second month. They didn't stop by paying for our stall, they continued with our marketing tools to date they are in a process of constructing our website. CAPE CRAFT DESIGN INSTITUTE equipped us with business basics courses and CAPE TOWN FASHION COUNCIL took us under their wing to make sure we deliver quality that has been approved by professionals


4.  Joining Made In Everywhere will open new opportunities – are you excited about this and what expectations do you have for 2017?

We are excited to join Made In Everywhere, we believe that it will improve our sales as we will be targeting a different market including internationally. Opportunity to work with them couldn't have come at a better time. We can only grow together from now going forward.

With the exposure we were given by USB BUSINESS SCHOOL through media, TV, newspapers and magazines our brand has been received well in the market. Also winning an Award from DISTELL as the Most Potential Business 2016 has proved once again that we are doing something right .A special thanks to my special friend that told me about the program Nomfundo Millicent Tingwe.