Meet the lovely Sune', founder of Orange Lemon…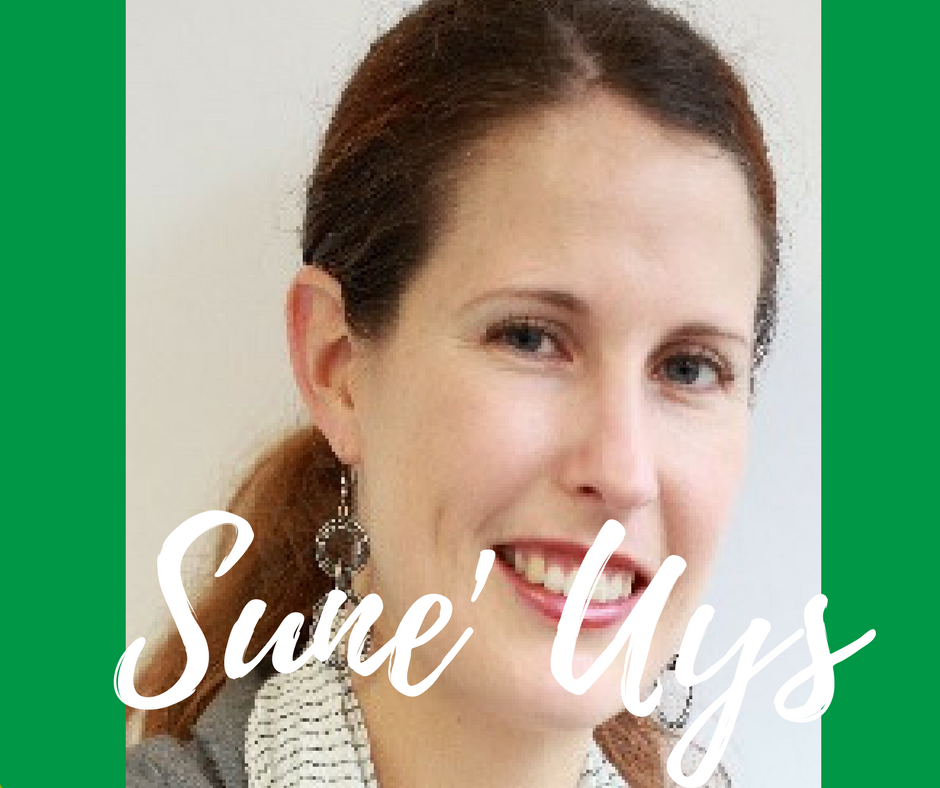 1. How did you get started?
I started my business, Orange Lemon in 2016. I lived a nomadic live for two and a half years, travelling in South and Central America with my husband from 2013 until 2015. When we returned to South Africa in Dec. 2015, I was so inspired by all that I've seen and experienced, that I chose to start a creative business. I always see products and think 'I should do that!' or 'That's such a great idea for a business!' I feel that I need to put in the effort right now to see if my ideas are feasible and realistic, otherwise I will always wonder what could have happened. I make my products from our house in Woodstock and I sometimes work at the Maker Station in Plein St., Woodstock when I do screenprinting.

  2. How long have you been doing this?
 I started my business, Orange Lemon in the first half of 2016. I am learning a lot every day, about making products, marketing, running a business, time management, amongst other things. 

  3.  What's the name of your business?
Orange Lemon Products. I chose the name because it's a fun word play. Is Orange a colour or a fruit? We don't have that in Afrikaans. An orange is a 'lemoen' and the colour orange is 'oranje'. I want the brand and the name to be broad enough to incorporate many different kinds of products. 

  4.  Where are you from? 

I was born in Potchefstroom. I grew up and studied in Pretoria. After completing my studies, I lived and worked for architecture offices in Durban for two and a half years. Then my husband and I put our belongings in a store room and went travelling for two and a half years. He was working remotely, so it was a fantastic opportunity for us to travel while his job was so flexible. We chose to focus on Spanish speaking countries and the fantastic thing about South and Central America is that South Africans don't have to apply for visas beforehand to travel there. To name a few highlights of our travels: watching a Tango show in Buenos Aires, Argentina, drinking coconut juice with a straw in Cartagena, Colombia, we hiked up ten or more volcanoes in Central America and even sand boarded down one (that was pretty scary for me), we learned how to scuba dive in Tulum, Mexico. We returned to South Africa at the end of 2015, and decided to move to Cape Town. 

  5.  Prior to this career, what was your previous career?
I completed a Master's degree in Interior Architecture at the University of Pretoria. I have work experience in the Architecture field. 
  6.  What's the journey been like? (esp looking back at your previous career?)
It is empowering to start a business, to know that you are building your own dream and not just working for someone else's dream. The freedom is daunting. Every day you must choose what you will do, which balls to keep in the air and which balls must fall. I think of the saying 'You must eat the elephant one bite at a time.' Big things will happen, but you must take it one step at a time. It gets lonely to come up with new ideas and then to also be the driving force behind everything. I often wish that I had a business partner to discuss decisions with or to motivate me. I miss the security of a salary and someone telling you what to do and checking up on your work, but hopefully in five years my business will provide other people with jobs and would I be able to pay not only myself a decent salary.

  7.  You've been well received in the market?  Joining Made in Everywhere will open new opportunities - are you excited about this & what expectations do you have for 2017?
I am very excited for 2017! I am constantly working on new products and improving current products and I will continue with that in 2017. I want to tap into online markets and Made in Everywhere is the perfect vehicle for more exposure and many online sales. There are many markets in Cape Town that I want to explore selling my products at. Right now I am selling my products at the Made in the Cape market in Cavendish Square and at the Blaauwklippen Market. I will continue learning about marketing, brand management, finances, and all the other aspects of running a business. My expectations for 2017 are to enjoy my products and my business and to be proud of my work. All the goals that I set for 2017 will line up with this.

  8. Lastly, something fun & lighthearted - Christmas time / festive season - how do you normally spend it? do you celebrate; spend money on gifts for family & friends or go away on holiday (to escape the craziness)
This year my husband and I will spend Christmas with my family in Plettenberg bay (right in the middle of the holiday craziness). It's a special year, because my parents' first grandchild has been born recently (my sisters' son), so I assume we will all be making a fuss over the little guy. We usually give gifts and eat fantastic meals all through the day. If it's a nice day, we might go to the beach.